Hello and welcome!
We have another heroine showing up for a chat. Check it out.
What is your full name?
Hey there! My name is Lainey Pickett! waves
Do you have a nickname?
Well my twin sister calls me a lot of things- mainly late
otherwise I'm a fairly clumsy witch…. shhhh
What is one word best describes you?
Amazing? Crafty definitely.
Describe what you are wearing now to our readers.
Let's see, my blonde hair is down and just to my shoulders. I'm wearing casual denim jeans that are worn by design. I've got on my blue and white Cross Trainers and a navy blue shirt.
Do you think the author portrayed you accurately?
Oh yes! I think Shaunna is worthy of every award she's brought in. Granted the idea for me was hers but I owned the book baby! Right here! I weaved a magical spell and girl had no idea what hit her… blows on fingers
What makes you laugh out loud?
Mainly my sister but truthfully, we own a magic shop and I cannot tell you the blown spells we've watched come through the door. Hair on fire, transfiguration gone wrong. Love potions literally blown up and bad, brothers turned to toads… yup it's a laugh a second at the magic shop.
What is your favourite dessert?
Anything with chocolate and whipped cream.
Yes, chocolate is the best.
What is your favourite drink?
Coffee of course
Viennese Cappuccino?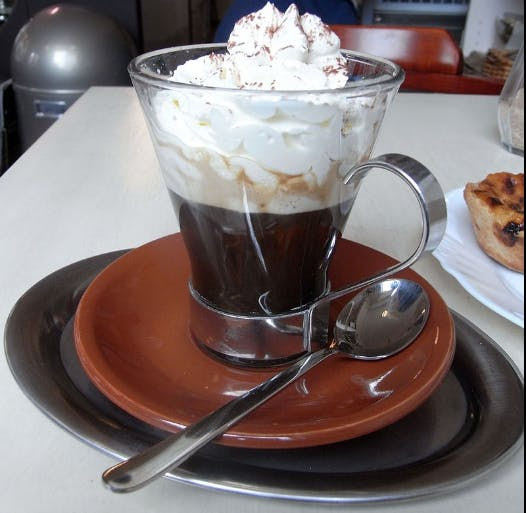 What is your greatest fear?
Ooh let's see…. losing my magical powers?
What is your favourite colour?
Pink! Well wait – Tiffany blue!
What do you wear when you go to sleep?
It depends on if I'm alone or not
I've got a new boyfriend! The man I've waited my whole five hundred years for! So nothing if he's with me. Otherwise shirt and panties.
What is the perfect romantic date?
Nothing expensive. I'm a casual kind of girl. Flowers are nice but I say pizza and movies and a bottle of wine.
How ticklish are you? Where are you ticklish?
Ooh I'm not
What's your favourite smell? What does it remind you of?
Leather – I have no idea but I love vanilla too
When you look at a man what catches your interest?
Totally his shoes, then his eyes and his personality.
Do you have somebody in your life now?
YES!!!
What is one word best describes him?
OMG to die for gorgeous and perfect in every single way. Tall, blue eyes, laid back and brilliant.
Is your book part of a series? What does the future hold for the readers of the series?
Yes! It is totally a part of a series!!! It's a part of The Magic Touch Series! There's more murder, mystery, magic, laughs and romance to come in each spellbinding book!
Thank you Lainey for chatting with me, looking forward to reading your story.
Thank you for having me!!! Mwah
I can't wait to go on adventures with all of you!
I'd like to thank my favorite author, Shaunna Rodriguez for bringing me to life and Eniko for interviewing me today! Eek! My 15 of fame! No one is gonna believe it! I'm famous!!!!!
LOL you are too funny! You are most welcome!
~~~~~~~~~~~~~~~~~~~~~~~~~~~~~~~~~~~~
So what did you think?
Lainey's book is "The Velvet Witch" by Shaunna Rodriguez.
Lainey Pickett & her sister Kourtney know a thing or two about magic their skills in not only finding the body of a missing girl who is presumed dead, but her murderer, will put all their skills to the test…. including survival.
Author Bio
Shaunna Rodriguez is an award winning, best selling author. She has written multiple books in every genre and tries to release a new one often. Her hobbies include reading, writing, crocheting, traveling the world and spending time with friends.
Facebook • Amazon • Newsletter • BookBub • GoodReads • Instagram • Twitter
~~~~~~~~~~~~~~~~~~~~~~~~~~~~~~~~~~~~~~~~~~~~~~~~~~~~
Preorder now!
The amazing and wonderful authors from the 'Sinners & Saints' anthology have cooked up something extra special for all y'all! You're getting a bunch of goodies and stories for just .99!
You know what… them Sinners want to thank all you Saints for pre-ordering your copy of SINNERS & SAINTS – 15+ Sinful Stories at a Saintly price!
It just takes 3 easy steps!
and 2. Do your happy dance after you pre-order SINNERS & SAINTS from B&N, Apple, and/or Amazon for just $0.99 (click on the banner above)
3. Go to HERE to claim you FREE bonus material!
Check out the beautiful trailer here.
COME BACK next Friday for Chat # 16 !
Until next time, happy book reading / listening and don't forget to show your love by leaving a review!