Hello and welcome!
Today I have another heroine from the Sinners and Saints anthology chatting with me and she is very interesting. Read on!
What is your full name?
Ora
Do you have a nickname?
You can just call me Ora. It's better that way for me if you don't know the rest… besides, most people don't like half-breeds from… never mind you don't need to know that either.
What is one word best describes you?
The word I would use to describe me? Or the word Dio would use to describe me? No, wait, it's the same…thief.
Describe what you are wearing now to our readers.
Brown leather trousers and a white shirt. Nothing fancy. I left my coat in my room, it's the only truly flashy thing about me. Red with gold embellishments. If my mother could see it, she'd have a cow. Red doesn't blend in well with the forests of my homeland. It's not real great for a thief either, but… everyone has their vice, I suppose.
Do you think the author portrayed you accurately?
No. She made me nicer than I am. I mean, sort of. I deserved worse, and she gave me better. Dio would probably agree with my assessment.
What makes you laugh out loud?
Laughter is just a mask you show to people to make them think you're normal. Smiles, grins, guffaws and snorts, people get uncomfortable if you don't do those things. I laugh when others laugh. It helps me blend in.
What is your favourite dessert?
Figs. And before you ask, no, not figgy pudding or fig cookies or pie or whatever. Just figs. I stole one once from a noble's garden. He had the tree in a pot that he claimed was his pride and joy. Everyone in the city came to beg him for one of his little treats, and he'd charge them three silver pieces for a fig barely big enough to take a bite from. Oh, well, so, I should say I stole the fig tree, and then ate a fig from it. What was the question again?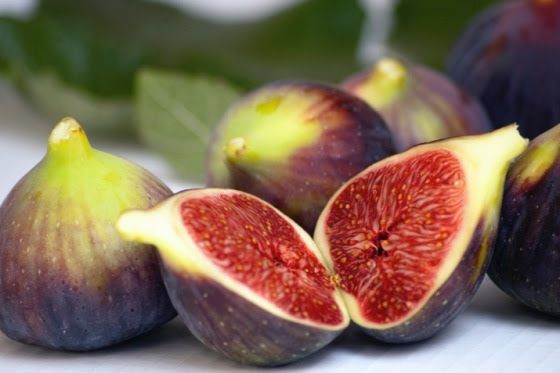 I can't help it, I laugh, she cracks me up I love figs too, especially freshly picked form the tree.
What is your favourite drink?
Ale. Give me a good, strong draught of ale, doesn't matter what kind, and I'm happy.
What is your greatest fear?
Pass. I didn't tell you my name so you couldn't use it against me. Do you really think I'd tell you my fear? she laughs Look at that, you made me laugh out loud. I guess there is another answer to that question.
What is your favourite colour?
Red. Burgundy. Crimson. Any variation thereof. Red is my favorite color. Or black.
What do you wear when you go to sleep?
What do I wear when I go to sleep? Sorry. Personal questions put me on edge. Yes, I know, Dio, I'm being a brat. Shut it. Where was I? Right. Uhm, I suppose bedclothes? Nothing? I mean, half the time I sleep in the trees hiding from one caper to the other so… whatever I was wearing during the day is what I wear at night, I guess.
What is the perfect romantic date?
Dark stone hallways. Massive locked gate at the end. A pair of lock picks and the threat of discovery at any minute. One candle, flickering, while we work at opening the door that keeps us from all the treasure within. Breaking through and finding a pile of gold to lie down upon and — That's not normal, is it?
I guess

Damn and blast. I meant to say dinner, and flowers, and, uhm, figs.
You are too funny, either is good, whatever makes you happy
How ticklish are you? Where are you ticklish?
I'm not ticklish. Ticklish is a human reaction to an undefinable threat. I know what threatens me. And never once has anyone used "tickling" to try and make me crack… Dio says my feet. Bloody shut up, Dio!
What's your favourite smell? What does it remind you of?
Bergamot and thunderstorms. Curled up in a bed with… he… who I don't like at the moment… tucked in close around me while the wind howls and the rain pelts outside.
When you look at a man what catches your interest?
… Dio … I don't know what else to say. He's just …. she looks at him you're just… everything.
awwwweee
Do you have somebody in your life now?
Diorlin Alawastas… I probably shouldn't have told you his whole name, but this is just between us, right?
What is one word best describes him?
… thief …
Is your book part of a series?
Nope
Thank you Ora for chatting with me, thanks Dio for tagging along. I am so looking forward to reading your story.
~~~~~~~~~~~~~~~~~~~~~~~~~~~~~~~~~~~
Would you agree with me that this is another chat that piqued your curiosity? I can't wait for the anthology to release.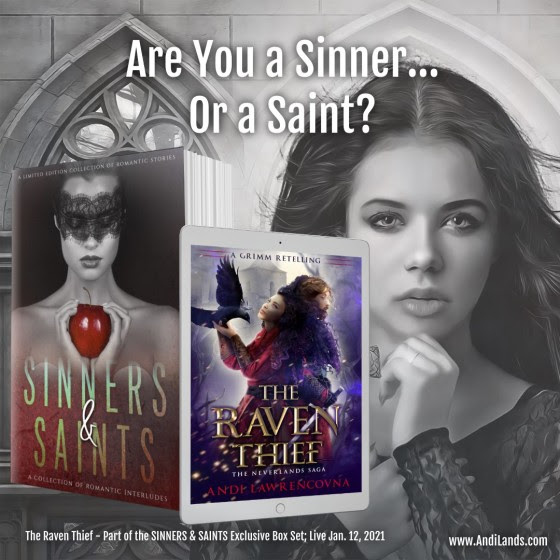 Ora hails from The Raven Thief by one of my fave authors, Andi Lawrencovna.
Once Upon a Time…
No, not once upon a time, because this is no fairy tale, and a thief doesn't deserve a Happily-Ever-After.
This is the story of a woman who thought she could have whatever she wanted without consequences, and in the stealing, lost the one thing she wanted most.
It's the story of the man she left behind, who could never let her go.
Only this time, if he fights to stay with her, it could mean more than just their deaths, but that of their world.
Orali never thought that Diorlin would agree to work with her again, and even if he did, that he would never feel the way he had in the past for her, or that her feelings wouldn't have changed either.
If only love were enough to fight against the power of The Raven Thief.
Author Bio
Andi Lawrencovna lives in Northeast Ohio where she was born and raised. She has spent nearly her entire life in the same area, minus the semester she spent studying abroad in England. Though she has not gone back recently, her lifelong goal is to open a pub in one of the small little towns in the Cotswold's and shear sheep in the backyard during the slow hours of the day. Or, barring that, write about a pub keep with sheep who gets abducted by trolls or enspelled by a siren. Either path works for her.
Her mad-schemes of world pub domination currently are on the back burner while she endeavors to pass on her love of literature and writing to local area writers groups and panels.
~~~~~~~~~~~~~~~~~~~~~~~~~~~~~~~~~~~~~~~~~~~~~~~~~~~~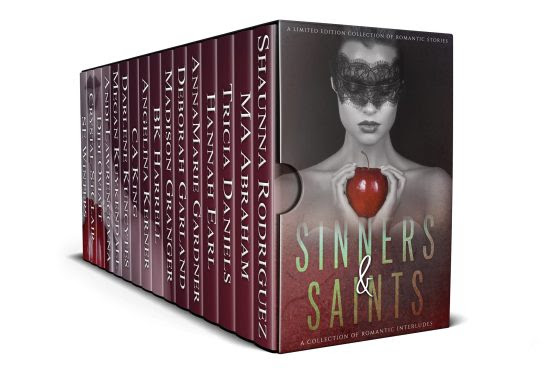 Preorder now!
The amazing and wonderful authors from the 'Sinners & Saints' anthology have cooked up something extra special for all y'all! You're getting a bunch of goodies and stories for just .99!
You know what… them Sinners want to thank all you Saints for pre-ordering your copy of SINNERS & SAINTS – 15+ Sinful Stories at a Saintly price!
It just takes 3 easy steps!
and 2. Do your happy dance after you pre-order SINNERS & SAINTS from B&N, Apple, and/or Amazon for just $0.99 (click on the banner above)
3. Go to HERE to claim you FREE bonus material!
Check out the beautiful trailer here.
COME BACK next Friday for Chat # 15 !
Until next time, happy book reading / listening and don't forget to show your love by leaving a review!